Seven top tips to tantalise your partner with Nuru
liam
Wanting to treat your partner to a massage but not sure how? Allow us to introduce you to Nuru, which is taking the massaging world by storm. It's super seductive, sexy and soothing, as well as guaranteeing to whisk your partner into the sweetest serenity. Follow our seven top tips to tantalise your dearest today.
Set the ambience
Preparation is key for the most amazing Nuru encounter. You wouldn't go for a run without warming-up, so you shouldn't perform Nuru without setting the ambience. Turn off the lamps, light some candles and find a slow and soothing playlist to use as background music. This will all help to make your partner feel super special. It will also instantly unwind their body and mind.
Forget the gel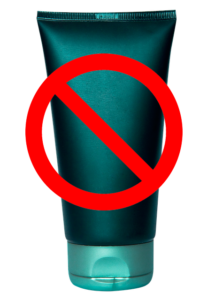 Professional Nuru massage is performed with Nori gel, a rich silky formula made of seaweed elements. Nuru practitioners often make the Nori gel there and then by mixing seaweed powder and water. However, instead of faffing about with measuring jugs why not opt for a high-street massage oil which can work all the same? We recommend you try coconut oil, which can be easily rubbed in and provides an effortlessly slippery texture. And the best news is that coconut oil is available from just £5, that's less than a Big Mac meal guys!
Buy a cheap towel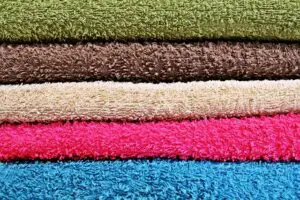 A Nuru massage can leave you and your lover dripping with more than just sweat. Instead of staining your good sheets then do buy a cheap towel which can be used when you're getting down and dirty. If you really want to go wild with massage oil we advise you to use a mattress protector and towels to minimise any potential mess. The beauty of this is the towels can be easily washed and dried for your next saucy session.
Use all of your body
The core of Nuru massage is to use every area of your body to massage your partner's skin. Start by positioning them on the front, while you use your legs, bum and chest to massage all along their back, before flipping them over onto their back. Circular motions, long glides and small strokes are recommended and always remember to use your hands to support your balance. Do feel free to experiment and freestyle with what feels good for you and your partner. Let's be honest, all types of skin-to-skin contact feels euphorically immense, your dearest is guaranteed to enjoy all of the strokes you (and your body) provides.
Stare into your partner's eyes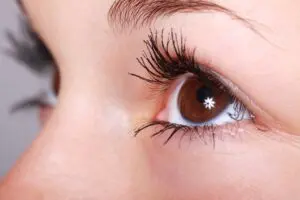 Some argue that it is when your partner is flipped onto their front the real magic kicks in. Stare deep into their eyes as you intensify the full body contact. Slide, grind and press your most sensitive areas onto their intimate zones. They'll instantly feel aroused as you tease and tantalise them into ecstasy. As you feel your partner climaxing, why not get your hands involved too? Racing your hands along the erogenous zones will build them into the most powerful orgasm of their life, but wait…
Have a shower together
It maybe tempting to push down on the gas pedal and go straight into sex as part of the Nuru experience, however, if you rely on condoms for contraception we advise you shower together first. Massage oil and latex go together less than old people and the Internet, so it's important to scrub off the massage oil before the full she-bang. The beauty of showering together is that you get to explore each other's body and get wet 'n' wild before the grand finale. If you don't use condoms, then do allow the massage to play-out into effortless love-making naturally.
Don't expect anything in return
Nuru provides your partner with seventh heaven relaxation, therefore to expect anything in return could potentially undo the unwinding benefits. It's a given going to have earned a lot of brownie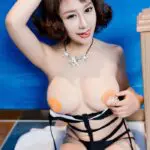 points from the massage, so you can expect to be treated yourself at a later date. How exciting!
Is Nuru for you?
So there you have it, the seven top tips for perfecting your Nuru massage. If you want to test out Nuru yourself before trying it on your partner then why not visit one of the Asian Massages London parlours? Each and every one of their Central London parlours has professional Nuru therapists who can't wait to showcase the wonders of the sensational bodywork on your bare skin. The masseuses have trained in the world-elite Nuru schools in Asia, so do expect a five-star massage for a bargain price. Incall Nuru massage is available from just £150 per hour with outcall costing slightly more. Nuru changed our life for the better and it's guaranteed to do the same for you too! Why not have a look at our Asian Nuru Massage service page or give us a call on 07823687012