Lingam Massage Therapy for Beginners
liam
A Lingam Massage is a style of erotic massage therapy that has taken the U.K, in particularly London, by storm over the last number of years due to its high levels of pleasure and worship like manner towards the penis. It is a unique massage style that many men seek not only simply for pleasure but for their many mental and physical benefits.
Just exactly is a Lingam massage? Heres a starter guide!
We understand that many of you are unsure about what exactly a lingam massage entails, what a lingam session set up consists of and the benefits it can bring, you which is why we have designed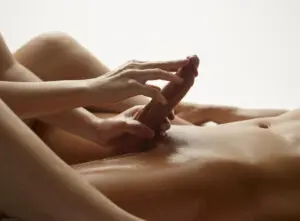 this Lingam information starter pack, making you one step closer to receiving a massage experience of a lifetime.
What is a lingam massage? A lingam massage is a type of erotic massage therapy that also comes under the umbrella of Tantra. Lingam is a Sanskrit word that translates into "wand of light." The ethos around a lingam massage is to treat the penis with honour, love and respect. When worshipping the penis, you will pass positive and enlightening energy through his "wand of light," and it will regenerate back to you once again, creating a giving and receiving bond.
How is it performed? Lingam massage therapy is performed by massaging, caressing, kissing, sucking and licking the penis. It is essential that the masseuse focuses on all areas of the penis including the head, shaft, testicles and perineum.
How many times am I allowed to ejaculate? You are allowed to climax twice within the hour.
Do I have a choice of masseuse? We always want to ensure that our customers experience complete satisfaction; therefore we believe it is only right that you are allowed to personally select which masseuse you want for your session. We have a range of Oriental masseuses from China, Japan and Korea who are of different height, age and build for you to choose from. You can choose the masseuse you want in person or alternatively, you can visit our website gallery where you will be directed to pictures and descriptions of each of our massage therapists.
Customer Reviews for Lingam Massage Therapy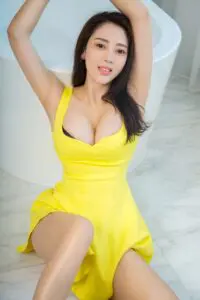 Derek, 5* – "The lingam massage therapy session is a relaxing yet arousing experience from start to finish. The masseuse makes you feel at ease as soon as she greets you and you can tell from the moment the massage begins that she is dedicated to making you have a worthwhile experience. MY masseuse was very attentive and paid notice to how my body reacted to certain touches and caresses. This enabled her to become accustomed to certain sensitive areas of my penis so she could focus on them more.  Felt very relieved after my session and it helped to boost my overall sense of well-being and my energy."
Paul, 5* – "The lingam massage therapy experience really helped me with my erectile dysfunction problems. Before I began getting regular massages I found it very difficult to become erect when being intimate with sexual partners which in turn made me experience a lack of confidence in the bedroom and often ruined many potential relationships. I felt out of touch with my sexuality and felt as if there was something missing in the connection between my body and mind. Lingam massage therapy helped me to relax and enjoy the smaller things like touching, caressing and rubbing. This physical interaction and the desire to please me from the masseuse allowed me to calm my nerves and be at one with my body. I feel like a changed man and would definitely recommend lingam massage therapy to anyone experience impotence or similar problems."
Yaseem, 5* – "Ever since I started to become sexually active at the beginning of university last year I have always struggled with premature ejaculation and performance issues. Naturally, this caused me a lot of trauma and anxiety when it came to sex and I connected many negative emotions and feelings towards being intimate with someone. This transpired into me not speaking with women as I did not want to disappoint them when it came to participating in sexual intercourse. Luckily I began lingam massage therapy and it completely turned my world around. It helped me to overcome my fear of intimacy, to respect and accept all aspects of my penis and how it works and helped me to control my ejaculation through calming and relaxing massage session. I will forever be grateful for the spiritual journey that lingam massage therapy took me on and the education about Tantra taught me."
Booking your Lingam massage with us
Booking with us is easy! Call or text us on 07823687012. Or why not have a look at our London penis massage service page for London! We look forward to meeting you soon!