The Top Music Albums For Tantric Massage
liam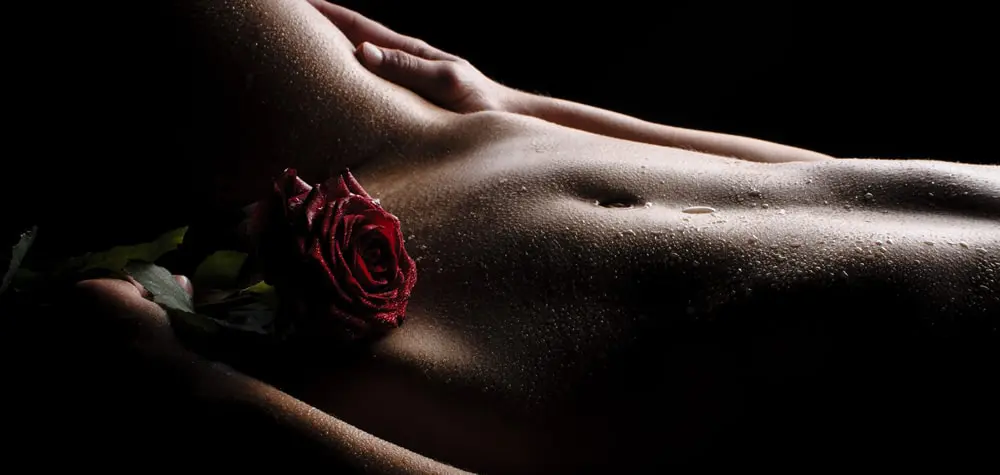 Tantric massage is a specialised form of erotic massage that's based on the ancient art of tantra. Originating from ancient India, tantric massage teases and allures all five of the senses to the point of arousal and sexual release. It's a unique journey of self-discovery: understanding and becoming one with your body, senses and energies. You might think you know your body and mind, but haven't you often wondered why you react in certain ways in situations involving particular people? A tantric massage will help you truly understand and see yourself in a different light.
A tantric massage is very slow – one of the slowest forms of erotic massage – but it's extremely deliberate. Every touch, stroke and brush made by the masseuse is meant to gradually build your arousal, excite your mind, delight your soul and prolong your pleasure. This prolonged pleasure and 'edging' of an orgasm results in very powerful releases of sexual tension and many clients are left in states of elated relaxation.
But before the massage can take place, the mood needs to be set. A warm, positive and calm environment is vital for a successful tantric massage session. Often, the room will be dimly lit with low lighting and warm, scented candles. Music plays a very important role in a tantric massage because of its ability to change moods.
Sound is one way to help us gauge the situation. For example, a police siren is alarming and stresses our mind. The tinkle of an ice cream truck is delightful because it reminds us of our innocent childhood. Just look on Spotify and you'll find numerous playlists under the 'Mood' tab. From feel-good and shower soundtracks to breakup and soft laidback jazz, these playlists can change your mood within 10 seconds of the first song playing. That's how powerful music is in mood change.
Tantric massage is about relaxing the body and mind, allowing the two to realign. By gently touching the bare skin, concentrating on breathing and choosing relaxing background music rebalances the body. This rebalancing takes the mind off 'red alert', allows for the instincts to take over and true relaxation to kick in.
Sensory deprivation is often practised in tantric massage sessions because it amplifies the benefits. Blindfolds are common as it allows for the other senses to be heightened. It makes us more aware of our surroundings, lets us enjoy the pleasurable sensations of the erotic massage and peaks sexual arousal.
Below, we have created a list of our favourite tantric music albums. These are the sounds that are most capable of transporting you to a new realm of tranquillity and self-satisfaction.
1. Tantric Sexuality: 50 Lounge Tracks, Shades of Love, Sensual Music For Passionate Sex and Lovemaking, Erotic Massage – Tantric Sex Background Music Experts
This album is packed with three hours of deeply tranquil, atmospheric songs. Aptly given names like "Kamasutra Café" and "Touch Me Now", the tracks feature the sounds of running water alongside gentle woodwind, percussion and xylophonic melodies.
2. Best of Oliver Shanti & Friends: Circles of Life – Oliver Shanti & Friends
This album is a fusion of Asian-inspired woodwind and strings, softened by gentle choral melodies. It's perfect for setting an inspiring mood.
3. Inner Peace – Best Zen Meditation Music & Serenity Peaceful Songs – Chakra Meditation Universe
For a truly therapeutic and utterly chilled album, look no further. Featuring lingering piano notes layered over atmospheric synth and sounds of nature, it's 30 songs worth of wonderfully relaxing ambience.
4. Calm Piano Music For Meditation, Relax, Yoga, Zen, Sleep, Study, Massage, Baby and Positive Thinking – Reiki
This album is a mix of beautifully delicate piano music. Ranging from curious to mysterious to seductive, you can experience a variety of different moods.
5. Sacred Ragas – Indiajiva
Inspired by Hindu roots, allow your senses to be soothed by the lulling hums of a soulful voice and gentle melodies of the sitar.
6. Ethno Lounge from Japan – Michiko Tanaka & Yuki Morita
Experience an authentic erotic Asian massage with calming East Asian inspired music. Allow yourself to escape from reality as you listen to the blended sounds of Japanese instruments.
7. Reiki Gold – The Ultimate Reiki Album, Vol. II – Llewellyn
If you're nervous about trying a tantric massage, the sweet blend of Asian-inspired woodwind, gentle string instruments and birdsong will surely lull you into relaxation.
8. A Hundred Thousand Angels – Bliss
The mixture of gentle harp, sweet piano melodies and glorious male and female duet is sure to send you straight to orgasmic relaxation.
So there you have it folks, some of the best music for this type of massage and take it from us as we've been providing tantric massage in London for many years and this stuff really helps to set the mood and adds to the overall experience regardless of if you're a tantra massage vetran or a first timer.