The history of the tantric massage
liam
Tantric Massage
Many people often make the common misconception that a tantric massages are simply an erotic service that offer sexual pleasure. This is true, but it is so much more than this and also has huge health benefits. It can help you in so many ways as well as providing you with sexual gratification.
Origins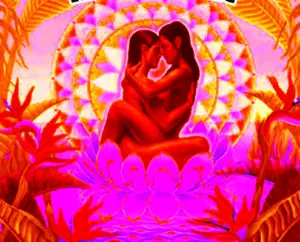 The ancient Hindu massage ritual dates the whole way back to 5AD, originally used as a form of meditation to help reach a clear mind and relaxed body. Its purpose was to reach spiritual levels that other massages were unable to do through the use of touch and sensuality.
The meaning of the word "Tantra" stems from two different words, "tattva" and "mantra." Meaning, the science of cosmic laws and a word repeated to help with concentration. Basically, tantra makes you fully focus to help reach higher levels of mental and physically pleasure. It is a hugely disused massage technique despite many things been written about it and very good reviews, a lot of people think it is obscene or are sceptic towards it. They often view it as inappropriate to people who hail from a high class background and others have their superstitions that it is black magic. These views and misconceptions still exist today, but what people need to know is that Tantra is part of the Vedic tradition and is connected to the Lord Shiva and Goddess Shatki. It is 100% good for both your body and mind and can bring you levels of happiness and wholeness that you may have been struggling to find.
A Tantric massage is obviously hugely erotic and can bring you new levels of pleasure. Not only does it make your genitals and sensitive spots feel amazing, it has the power to electrify every single part of your body and your orgasm or point of climax rushes from your hear right down to your toes until you are left in a calm and pleased state of relaxation. It is meant to be highly sensual as well as being erotic and sexy. It teaches you touch by touch to become more aware of your sexual nature as well as all your sexual dreams and desires. You will realise the true meaning of pleasure once you receive a Tantric massage and it will be something that you want to share with others. It is a beautiful moment that you can remember forever, and the effects of it will last a long time.
One of the best ways to receive a Tantric massage is by an erotic masseuse. Many of the erotic masseuses around London are of Asian descent and culture, and are highly trained in their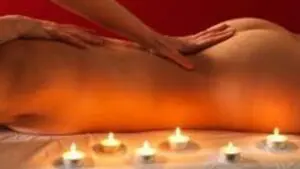 profession. They have perfected their skills and their gifted hands will ensure that you have a true Tantric experience. They understand the importance of being both mentally and physically satisfied and that to truly enjoy yourself physically you have to be fulfilled mentally, and vice versa.  You focus on your sexual energy and become aware of your sexual nature, this focus helps give your whole body satisfaction rather than just your sensitive spots.
The best way to make sure your Tantric massage is everything you wish t to be is by having an open mind set about it. If you go into it with negative or sceptical views then it may not be as effective as you have a hindrance. If you open your mind to the health benefits and the possibilities of having the best orgasm of your life, you are already one step closer to reaching climax. The masseuse will use her gifted hand to rub and caress your body, bringing you into a state of relaxation while heightening the pleasure that your body is feeling.
If you would like to experience a Tantric massage in central London or at Heathrow Airport we can provide you with both incall and outcall services have a look at our service page . So, whether you would rather come visit us in one of our accessible locations or have the massage performed in the comfort of your own home or hotel room, we can do that for us.
We are very open minded and always have the time to listen to our clients, so if you hav any questions or queries do not hesitate to contact us: Call: 07823687012
We look forward to meeting you! xxx