How to re-kindle THAT SPARK through the wonder of tantric massage
liam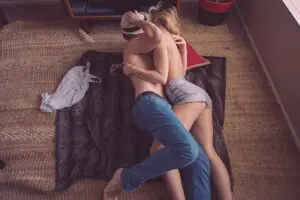 At the start of any budding romance there is a special sort of electricity in the air. I'm not talking about love- I'm talking about desire. This initial desire that brings two budding love bugs together creates an electric sexual energy between them. This makes for intense sexual encounters leading the duo in to spending more time with said person in that committed sort of way we do.
However as positive and charming as this conscious coupling is at first run the inevitable problematic effects of spending prolong amount of time with one person is that the electric buzz that once existed fades. Most couples acknowledge this and do one of two things: break up or accept that the days of intense and pleasurable sex are in the past but you still cherish this person above all else and so you remain together.
What people fail to realise is there is an alternative route: Option C.  Now this isn't necessarily an easy option … in fact it can be harder to you know, work at it than to chase the next electric current passing by. What I will say though is that it doesn't have to be hard. If you and your partner have an open and honest relationship, if you support each other's ideas, dreams and desires then the re-sparking of your electric sexual energy can be a lot of fun!
I mean sure there's plenty of different things you could try, role play, dress up, bring toys in to the bedroom and that's fine if it works for you! But this is the western world's best effort to bring back the spark- through commercial purchases and stepping outside of yourself. In the East they think differently, as opposed to becoming somebody else, using the aid of toys and or dressing up, the East adopt Tantric. Tantric is a form of erotic massage that using sexual techniques will reignite your inner sexual energy and employs you to treat your partner to heightened sensation and pleasure.
By deciding to learn more about tantra massage you and your partner will experience intimate genuine human connection in a far deeper level than you will ever have experienced before. But you don't need to believe me. Check out this case story of a genuine couples who tried tantra and claim it truly did keep them together.
Carrie And Brad's Story
First off we have Carrie and Brad. Carrie and Brad met when they were in high school. They got pregnant at 18 and have stayed together for over a decade. They are now both 29 and their sex life had been in the pits for years. Brad was on the brink of asking Carrie for a divorce when he heard about tantra. Here's his story: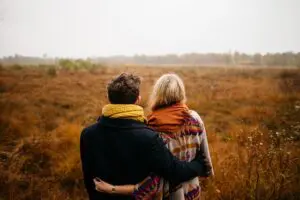 Brad: I was sexually frustrated. To put it lightly. Sex with Carrie had become so systematic so unsatisfying. We were more like brother and sister than lovers at this point. I mean we grew up together, the only person I had ever slept with was Carrie and that was the same for her an all. Our sex life was vanilla to put it lightly. Neither of us knew very much about the bees and the birds when we started off and that never changed. I'd watched porn in the hope of spicing things up but I couldn't see myself asking my wife to dress in a nurses uniform to shag me and to be honest I wasn't sure I wanted her to? In the end a guy from work told me to give erotic massage ago. Surprisingly more men are into erotic massages than you'd think! Turned out half the office had been going. It's not really cheating because there's no emotional connection between you and the masseuse and it's not like hiring a hooker because an erotic masseuse is a trained sex expert- as much as pleasure is a main player in going to get one, going to learn is also a big factor. I went mostly to learn, I wanted to fix the situation with Carrie, I wanted to make her feel good. So, that's what I did. I went to the erotic massage parlour and experienced tantric massage for myself. I asked loads of questions and my masseuse was incredibly helpful. Not only did the tantric massage feel amazing but it sorted my head out too. After seeing how wonderful it was in practise I had no worries left about how to approach it with Carrie. Rather than feeling nervous I felt excited, I was ready to run home and tell her about it. The next night we got a baby sitter and went out. We wined and dined and then went to a hotel. I taught her tantra and she orgasmed twice in one night! She was also a very quick learner… we were up making love til the early hours of the morning. It felt amazing, it was like we were teenagers again.
Now we are better than ever, we are so strong and happy and I seriously believe it is all down to tantric massage.
Carrie: Some women might think it's strange that I allowed my husband to go to an erotic massage parlour but frankly any women that does judge me for this is a fool. Men need the opportunity to learn about sex! And not just from porn and magazines. Ladies, if you want your husband to treat you right then I encourage you- get them to try erotic massage. Since my husband and I got in to tantric massage we have both been healthier, happier and more in love than ever.
So what do you say? Do you think you and your partner could learn a thing or to? Here at Asian Massages London we offer high class tantric massage sessions where you can learn all about the eastern mystical wonder that is tantra. Incall and Outcall available throughout Central London, every day of the week 10am- until- 3am. Call us on 07823687012
What are you waiting for? Don't become another divorce statistic!