Six things to do after a Tantric massage
liam
Tantric massage promises to be one of the most relaxing experiences of your whole life – however, to be really immersed into the benefits of the spiritual bodywork it's important to follow our tips. Here are six of our top tips of what to do after a Tantric massage.
Drink water (and lots of it!)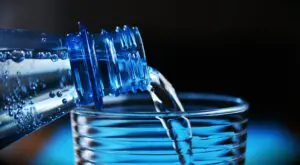 Tantric massage helps to flush out the build-of Chi, waste products and toxins from your body by improving your blood and oxygen flow. Drinking water will help to set a healthy pace for newly energised circulation. The more water you drink, the more waste products will be eliminated which will ultimately help to give you the 'fresh massage' feeling. If you're not a fan of water then don't threat, herbal tea has promised to work all the same. However, do avoid caffeinated drinks post-massage as they can do undo the benefits.
Have a light snack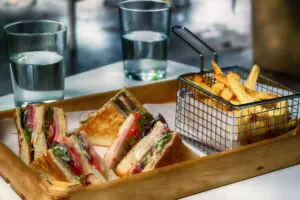 As mentioned earlier, Tantric massage is super unwinding. This is because the soothing Tantra strokes boost serotonin, which is a vital component for preparing you for a good night's sleep. Relaxing massage also drops your blood pressure, therefore it's natural to leave the session feeling a little lightheaded or tired. However, if you're needing to drive home or maybe call for a few groceries then do get a light snack as a little energy boost. Fruit bags, mixed nuts and dark chocolate are proven to be the best.
However, if you're looking at ways to relieve your post-massage tiredness then having a stodgy meal beforehand will definitely not help. Lying on a full tummy while a hot masseuse is sliding and grinding all over you is likely to make you make you feel super uncomfortable. Not what you need when you're trying to be sexy.
Don't plan anything too strenuous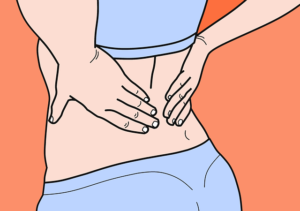 Planning to have a workout or do some decorating after your Tantric massage? In other words, don't. Massage loosens the tension built in your muscles, therefore taking part in exercise will only leave them overworked which run the risk of injury. Instead, we recommend you have some downtime for at least a few hours after your massage. Reading a book, listening to music or watching TV are our top choices.
Listen to your body
Every person reacts different to a Tantric massage and it's important to read what your body wants to do after visiting to the parlour. Though it's a lot more enjoyable, Tantric massage has similar affects to an intense workout. Therefore do make sure you spend the rest of the day chilling out. If your body wants to stretch out on the couch, then do it. If you want to take a nap, then go for it. Anything that isn't too strenuous is enjoyed by your body after a Tantra session.
Have a bubble bath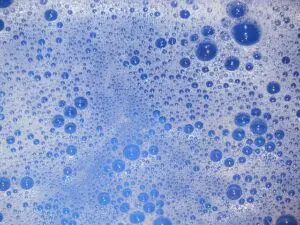 Having a warm bubble bath is the most obvious go-to if you're seeking relaxation, so it would be rude not to have a soothing soak straight after a Tantric massage. The warm water helps to open your blood vessels to keep the oxygen and blood flowing nice and smoothly. It also cools off your muscles after they've been manipulated on. A bonus tip would be to add some scented lotion into your bathtub. The aromas of lavender, chamomile and vanilla all boast unwinding properties. Tantric masseuses also offer assisted bathing experiences, so why not invite your therapist in for some steamy fun? If a bath isn't accessible then a shower will work all the same.
Book your next session
Not only does Tantric massage feel euphorically immense, but it also is brimming in benefits for your health. It can eliminate all of your stresses, take away your aches and pains and encourage a positive and healthy mind-set. Many doctors often refer to Tantric massage as an essential part of well-being maintenance, therefore it's important to book regular sessions in to really absorb the benefits. Most massage parlours are open seven days a week, from dusk until dawn which ensures they are super flexible to attend to your needs whatever time of the day.
Get massaged
The Asian Massages London parlour offers incall and outcall Tantric massage across the capital and Greater London area. To book your session dial their 24 hour hotline, were a friendly team of booking agents will be on hand to navigate you through the booking process. Tantric massage is tantalising and teasing, you definitely need to add it to your schedule! Have a read of our Oriental Tantric Massage service for London. Or give us a call on 07823687012 today!