Lingam on the brain
liam
Lingam massage therapy is a unique style of erotic massage that pays homage to the penis, providing it with the utmost pleasure. It is one of the most popular massage styles amongst customers and there has been a huge increase in men requesting lingam massage in London over the last number of years.
We decided to speak to one of our regular customers as well as one of our masseuses who specialise in lingam massage to find out everything you want to know about this exciting massage style.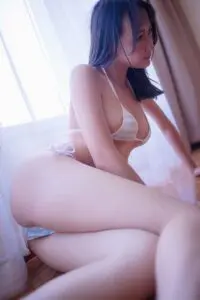 Yoki, lingam massage specialist; "Being a lingam massage therapist is exciting and rewarding that teaches you a lot about the male body as well as how physical and mental pleasure can be highly linked. When I first finished my training as an erotic masseuse in China, I worked as a four hands masseuse for many months which I really enjoyed and picked up many skills from. However, I wanted to specialise in something a lot more intimate, which is why I started to work as a lingam massage therapist as soon as I moved to London. The lingam massage is a branch of tantric massage, so even though it is meant to be sexual it is also meant to be a very spiritual experience too, awakening one's kundalini, helping you to possess positive and happy energy. Lingam massage can be very beneficial for your well-being and overall mental health, helping you to reduce stress levels and combat any feelings of anxiety you may be experiencing.
Being a lingam massage therapist entails me being very open to being intimate with my customers. T is my role to make them feel at ease and create a comfortable atmosphere in which they can fully relax. Once their mind feels calm, I can begin to provide them with a full body to body massage while we are both naked. I try to keep as much communication between myself and the customer as possible as I want to ensure all of their needs and desires are met in our session. Before you become a lingam masseuse you have to learn a lot about the male body and in particular the penis so you know what parts are sensitive and what parts can help them reach orgasmic bliss. Of course, each client differs with each customer enjoying different moves and varying parts being pleasured."
John, regular lingam massage receiver – "lingam massage therapy is a massage style that has many benefits to me physically, mentally and spiritually. It helps me in many different ways in my everyday life and has also improved my relationship with myself, my sex life and also my relationship with sexual partners. I started to receive lingam massage therapy because I had slight erectile dysfunction, but lingam massage therapy really helped me to overcome this and learn how to control my body and enjoy physical interaction more rather than it being something I am nervous about.
If you would like to experience an authentic Asian massage in central London, our massage parlours are open daily from 10 am until 3 am. Our friendly receptionists are available via email, SMS or phone call at 07823687012 to help assist you with any questions or queries you may have regarding our services. As well as having various massage parlours in some of the most popular areas of central London, we also offer outcall services. Therefore if you would prefer your chosen masseuse to visit you in the comfort of your own home or hotel room, then please book an appointment in advance. Our services are 100% confidential and we always ensure that our visit with you is discreet and private.
Our beautiful, high-class masseuses have been trained at some of the most elite schools across Asia. They have come from Japan, Korea and China to share their special talents and touch with you lovely gentlemen of London. The girls each have unique and special styles and techniques, and they always ensure that each session is suited to the customer's needs and desires. Their stunning features and model-like physiques set them a bar above the rest when it comes to oriental masseuses in London. Our masseuses have been carefully handpicked based on their beauty, hard work and dedication to their job. You can also have a look at our Asian Lingam massage page for more info.