5 things you should know before an erotic massage
If the idea of an erotic massage is becoming increasingly more interesting to you, then there really is no reason why you should not try it. However, it is nice to have a little knowledge as to what you are getting yourself into. I have compiled a "5 things you should know before an erotic massage" list to help you guide you all the way.
An erotic massage is so much more than sexual gratification An erotic massage experiences brings you pleasure in multiple ways, the big 3 being mentally, physically and sexually. You may think that being pleasured sexually is the most crucial part, it is an erotic massage after all, but it is not all about getting your penis worshipped to the point of climax. Erotic massages can have huge benefits to both your mental and physical well-being, from releasing stress and anxiety through body to body massages to reducing your risk of cancer from a prostate massage.
An erotic massage offers you a state of relaxation that will clear your mind of negative and self-disruptive thoughts. The massage stimulates areas of your mind that will help you relieve mental and physical attention and make you the happy, confident person you deserve to be. Erotic massages are perfect for you if you are under pressure, upset or stressed and simply need a little bit of time out from everyday life and escape  for a bit.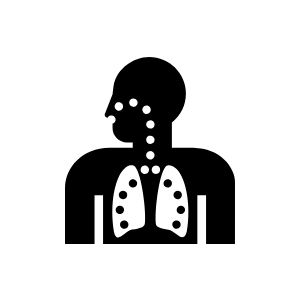 Focus on your breathing Erotic massages are a way to indulge in calmness and relaxation. The masseuse will soothe you, making you feel an inner and outer peace that you may have struggled to feel beforehand. Breathing in a calm and steady pace can help you get one step closer to that state of relaxation, staying in control of your breathing pattern and also synchronizing it with the masseuses can all add up to a more intense and long-lasting orgasm. You will feel settled and at ease and also more connected to the masseuse, forming a strong and intimate bond. Becoming aware of your breathing and acknowledging it is quite hard to do at the beginning but once you master it you will reap the awards. Even at times when you are becoming closer to the point of climax and you will unintentionally begin breathing faster and harder, try to remain calm and it will be amazing.
Relax with a bath or shower beforehand this one is not just for you, but also for the masseuse too. Would you like to massage a sticky, sweaty and dirty body? I didn't think so. Make sure you are presentable ad clean for the masseuse and she will be able to do her job better. If your skin is clean then the oils and creams she uses on you will feel a whole lot better. You will also feel more refreshed and rejuvenated. An erotic massage is a very intimate moment and you will be in very close contact with her, therefore you do not want to0 have a sweaty body odour and I am sure you would want your genitals to taste and smell fresh.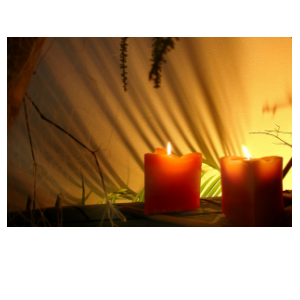 Just relax and let all your worries and negativity flow away… Although you may be worried about so many things or perhaps nervous about the massage, one tip I can give you is to not overthink. Allow yourself to be swept away into a world of relaxation and happiness. If you cloud your mind with too many thoughts the massage will not be as effective and you may find it hard to reach those heightening levels of pleasure. Instead of thinking about work, family life or things you have to do, focus on your breathing and the movements of the masseuse's hands on your body. These calm and soothing thoughts will allow you to reach that state of orgasmic bliss so much easier and quicker.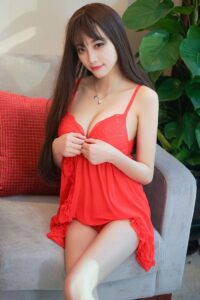 Treat the masseuse with respect many people within society have very negative viewpoints towards erotic masseuses and do not regard them as professionals. However, most of the Asian masseuses in London have been trained at some of the most elite massage therapy schools across the Eastern world and carefully hand selected due to their beauty, hard work and skill. They care deeply about their clients and are very passionate about their profession, therefore you should respect their work and the gift of pleasure they are bringing you. You should treat them like any other professional and in return, they will treat you very well.
Overall, there is no right or wrong way to prepare yourself before an erotic massage. Although it is very helpful to take each of these things on board as it will make you feel more at ease, confident and relaxed. Ultimately this will result in you having a better erotic massage experience. If you follow these simple guidelines you are sure to feel the full power of erotic massage and all they have to offer.
Here are a few comments made by some clients after following my guidelines;
Paul, 22 – I was very apprehensive at first as I had never experienced an erotic massage before. It was very appealing to me but just needed that push to pluck up the courage to actually go. Reading the guidelines helped me to build that confidence and I felt a lot more ready going into the massage parlour than I had previously.
Toby, 28 – I am quite a shy and nervous person, therefore, trying new things is a bit out of my comfort zone. However, when I read the guidelines of things to know before I get an erotic massage, it definitely helped me. I was less insecure about going to the massage parlour and I was excited to experience an erotic massage for the first time.
Karl, 45 – As I divorced my wife of eighteen years early last year, it had been a while since I had been intimate with somebody a well as another woman. I thought that an erotic massage might be exactly what I needed, and I was right. It calmed me down and helped me to relieve many anxieties that had built up and felt my mental and physical tension slowly fade away until I had a sense of freedom and fluffiness. It was great!
Did this checklist help? Think you are ready for our London based Asian erotic massage service? We offer a great incall and outcall service around London call us on 07823687012 to find out more.