Get your bells jingling this Christmas with a body to body massage
liam
Winter Wonderland has opened its gates at Hyde Park, an ice skating rink has taken centre stage at the Tower of London and Harrods have beautifully decorated its exterior with white fairy lights. This only means one thing, London is ready for Christmas. While there are plenty of festivities that will get you in the full swing of the 'most wonderful time of the year' Christmas in London can be a stressful time. Overcrowded shops, more tourists than you can ever imagine and not to mention the unpredictable weather which can often hinder your day. Christmas should be all about over-indulging and treating yourself, so come and visit us for a body to body massage to get your bells jingling this Christmas.
There's more reasons to get a massage this Christmas than Santa has reindeers, here are just a few to name:
Reduces your Christmas worries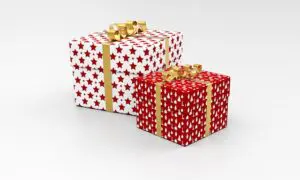 Worrying about having the 'perfect Christmas' is a common niggle leading up to the 25th December. Are the kids Christmas presents going to arrive on time? How am I going to cook dinner for so many people? And how long is it going to be until I can shake off this irritating cold? Are common concerns. Despite indulging on the box of Celebrations (which we're meant to be saved for Christmas Day) to take your mind off things nothing compares to massage. Body to body massage is a proven powerful stress reliever.
Just like strokes from the traditional Swedish massage, the therapist will begin to rub her dainty finger tips over your less sensitive areas, including your neck, back and shoulders. Using light, but vigorous strokes the therapist is able to break down adhesions (muscle knots) which cause the build-up of the stress hormone, Cortisol.  The beauty of body to body massage is that NOTHING is off limits – which really work if you want to over-indulge this Christmas. Once all of your stresses are ironed out of your body, she will begin to notch up the heat. Feel a wave of euphoria as the masseuse begins to caress your inner thighs as she manoeuvres closer and closer to your sexual zones. Take a deep breath as she trails circular motions over your Lingam, cups your balls and massages over your tip. Body to body massage almost always guarantees orgasm, which has proven to release Oxytocin. Oxytocin is informally known as the 'feel good' hormone and leaves you with a more positive outlook to straining Christmas niggles.
Strengthens your immune system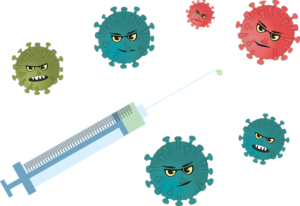 Christmas stresses are notorious for weakening your immune system. Also, the chilly winter period makes the dreaded cold and flus rife. This is where body to body massage comes into play. A study by Wilkes University found that orgasm helps us to increase Immunoglobulin A by up-to 30 per cent. The antibody is super powerful atstrengthening your immune system and decreasing your chances of becoming ill this festive season. Who knew orgasms could be so good for your health?
Takes away your tension headaches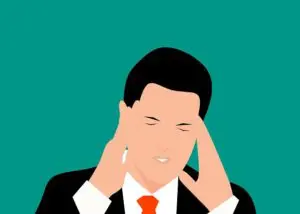 London is one of the busiest cities for Christmas shopping and with busyness comes stress, which makes Oxford Street more of a Nightmare Before Christmas than a Fairy of New York. Stress can often cause the dreaded tension headaches, but instead of rushing to a pharmacy to get your Paracetamol fix, opt for a body to body massage instead.
Scientists have proven that slow, soothing and sensual glides over a person's body releases Endorphins, which are known as the 'body's natural painkiller'. Endorphins work by masking the pain signals from entering the central nervous system found in the brain, which provides the most glorious headache relief. Studies have proven body to body massage to go one step further for aiding the dreading Christmas tension headaches. Research by Germany's University of Munster found that more than two thirds of headache sufferers find sexy time more effective for eliminating headaches than medicine. So do be sure to book the body full service to really cure your festive head pains!
Shifts the Christmas calories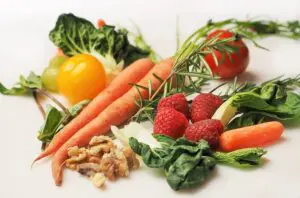 Mince pies, extra helpings of turkey and bundles of chocolate – it's fair to say it's easy to put on a few extra pounds at Christmas. A study found that the average British adult puts on one kilogram during December. But don't feel guilty about going up a clothes size or the dreaded grinds of an over-packed gym in January – a body to body massage is all you need to shift the Christmas calories.
Swedish massage strokes have proven to shift up-to 100 calories in a one hour session, but it's when you start to incorporate the sexy-bits the calories are burnt. Body to body full service massage can shift 288 calories in 60 minutes of pleasure. Therefore, instead of applying for a gym membership be sure to seek regular B2B therapy instead. Who knew something so euphoric could have such a positive impact on your body?
Book your Christmas body to body massage with us today
We host a delicious array of oriental therapists who can't wait to get your bells jingling and iron out your Christmas stresses this Winter. We are open every-day in December and January (excluding Christmas Day and Boxing Day) between the hours of 10am and 3am, so come and try out our festive body to body massage which is available from just £120 per hour. We can't wait to give you the merriest of Christmases yet! Have a look at our sext Asian B2B massage page for London Or if you wish to book call us on 07823687012  You can also look at our Kensington Massage service page for more info if you are in the Kensington/Hyde Park area this christmas.