The best options for your body to body massage
liam
Here at Asian Massage London, we pride ourselves on creating uniquely tailored massage experience for each one of our clients. This means having several options available for massage styles, extras and girls. One of our most sensual and popular is the body to body massage. This does what it says on the tin – a gorgeous nude masseuse massaging you not just with her hands, but with her whole body. We have a group of stunning Asian ladies from China, Japan, and Korea so you can choose whichever is your favourite, either from our scintillating gallery or in person when you choose in-call. I've put together what I think are the best options for you to customise your body to body massage with.
Full service
You may have come across the term 'full service' before. It basically means that as well as an hour-long massage with a happy ending, your masseuse will bring in oral and penetrative sex, as opposed to just giving you a happy ending with her hands. This is a very popular massage and it leaves you truly satisfied. It increases the intimacy and the pleasure. Why have just the hands when the rest of the body is available to you? For most of our customers it's a very easy choice to make, and for the body to body massage, it makes perfect sense.
After something as intimate and sensual as body to body, it would seem silly not to go 'all the way'. This is a massage that really gets up close and personal, so at the end of it, I guarantee you will want some more. And we can give it to you! You get the touch of your masseuse's entire body, a truly special experience that will leave you reeling. Combining it with full service turns it into something you will never forget. And after something so special, a hands-only happy ending might leave you feeling a little shortchanged. No such danger with full service! This is a full hour getting as intimate a possible with a gorgeous lady. The combination of body to body with full service simply can't be beaten.
Nuru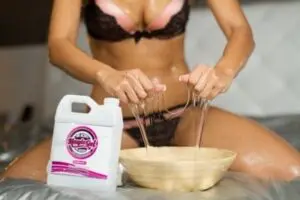 Nuru massage is for true connoisseurs. It utilises a gel made from Japanese seaweed (the same used in sushi) and water. This is used by the masseuse to slide over the client, like an even better version of massage oils. This a deeply sensual and intimate massage, and one of Japan's worst-kept secrets. Nuru gel also has amazing benefits for the skin. Its all-natural ingredients act as a moisturiser and contain vitamins and minerals that leave the skin in incredible condition.
Nuru is also a great addition to the body to body massage. The gel makes it easier for your masseuse to move her body over yours, creating an intense experience. She can make it extra special by giving you a show beforehand – with a striptease and a slow and sexy application of the gel. This is essentially a better, sexier, more intimate version of the body to body massage. The warm nuru gel makes it easier for your masseuse and more sensual for you.
Four hands
Four hands massage does what it says on the tin. You get to choose two of our gorgeous girls for your massage. Together, they can bring their own individual expertise and attributes to create a massage experience that is twice as special, and twice as sensual. They can synchronise their movements, or work on different areas of your body, spreading the bliss to even more of your body at any one time.  It's a great choice if you've always wanted to try the thrill of having two girls at one, or many of our clients opt for four hands when they simply cannot make a choice of just one girl!
Four hands go, well, hand-in-hand with the body to body. You can get the thrill of two gorgeous ladies rubbing their nude bodies all over yours. The harmony of their movements creates a whirlwind of pleasure, resulting in one of the most intense sexual experiences of your life. It creates all the fun of a threesome without any of the work! Simply pick two girls and lie back while they give you the most thrilling massage of your life. This is a really decadent way to enhance your experience, something that isn't for the faint-hearted, but is sure to be a real treat!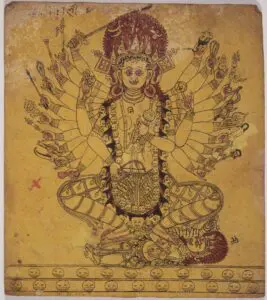 Tantric
Tantric massages stem from Hindu belief in the chakras, energy centres in your body which can become blocked or imbalanced. Tantric massage seeks to bring balance to the sexual energy centres of the body through a slow building pleasure which focuses on redirecting energy. This is in equal parts a thrilling sexual encounter and a deeply beneficial session. It can help with issues such as impotence, inability to orgasm, premature ejaculation, and body issues.
Tantric massage can be beautifully incorporated into the body to body. Your masseuse can slowly and sensually use her whole body to create a slow-building but intense pleasure, working on any specific issues that you want. Our masseuses are skilled enough in the art of tantra just with their hands, but when they can use their whole body you can only imagine how much the pleasure is multiplied. Tantra stretches sexual release over a whole hour, aiming for a full body orgasm. This means you have a full hour of thrilling sensuality with your masseuse, which will leave you feeling as though you are walking on air.
We aim to make every massage unique to the customer. That's the beauty of having such an extensive range of massage styles, extras, and girls. Body to body is extremely popular for the intimacy it provides, but also for its adaptability.  Have a look at our Body to Body massage service page to find out more information. On how to get a Body to Body massage.