Why a hotel massage is the best
liam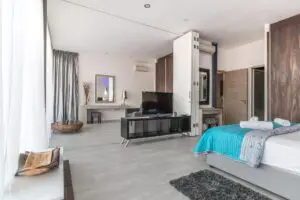 Yeah, incall massage is great but have you ever experienced an outcall massage with a hot oriental masseuse? The answer is you probably haven't. Outcall is the new trend which is become hugely popular in plush hotels in London. The service is luxurious, discreet and sexy – giving you everything you need to relax after a long day in the office or visiting the capital's endless attractions.
Up until recently the main way of seeking a massage was to visit a parlour. Though there are many parlours dotted around Central London there is always a few concerns for the clients. Is the salon secretive? Will I end up waiting awkwardly with other men before being seen? And will I get stuck in London traffic on the way to the salon? Are common niggles. However, when booking a hotel massage these worries are eliminated and allows you to kick back and relax as booked.
The beauty of an outcall massage is that the salon does everything for you to deliver a five-star massage to your doorstep. All you have to do is make a quick phone call or send an SMS, the parlour will do everything they can to get a gorgeous girl in your company as soon as possible. We know the grinds of London traffic can be super stressful, it's often never ending and the congestion charge can be confusing. This makes dropping in for an incall massage more hassle for some clients than it's probably worth. However, hotel massage eliminates this problem. Parlours in London have a private fleet of drivers who know London very well, with their job being to chauffer the therapist(s) to and from your location(s). Petrol costs, transport fees and toll charges are all inclusive in the outcall price – therefore you needn't worry about extra charges.
If it's your first time visiting an erotic massage parlour your excitement maybe overridden with nerves as you wonder what to expect. This is completely normal, but may often sabotage the unwinding benefits of adult therapy. Studies have proven that we are more able to relax in a setting we are familiar with – therefore hotel massage allows you to experience the session in the comfort of your chosen location.
There are of many hotel rooms in London that have a fine erotic massage's name written all over it. Most boast a bouncy King-sized bed, super comfy bathrobes and an endless selection of towels which will come in good use for your rubdown. Simply slip your bathrobe on and wait for the arrival of your sexy masseuse – she will do the rest.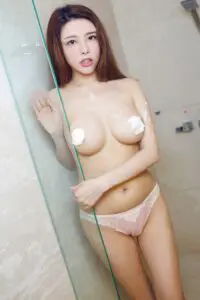 Many adult escort agencies are aware that clients who book hotel massage are seeking a discreet service – therefore they will always hold your confidentiality in the heart of everything they do. When arriving at your hotel the therapist will whisk themselves to your hotel room as quickly as possible. If they are struggling to locate you the booking team will be in touch with you to help. The therapists never directly contact you or speak to the hotel staff (unless you request otherwise) This ensures your session remains as discreet as possible.
However, they will come equipped with all the extras for the sizzling rub down, including oils, gels and candles. The best thing about hotel massage is the options are endless. Why limit your treatment to the bed when you can take the fun to the desk or the bathroom? Most therapists offer soapy massage in either the bath or shower for just £20 extra. This gives you the opportunity to get steamy with the masseuse at the beginning of the massage or to cool off for the grand finale. Getting wet 'n' wild is the crème de la crème of a hotel massage.
Most erotic massage agencies understand that many of their clients have hectic schedules, who may need a massage to kick-start day, in the middle of their lunch break or after a long haul flight. Therefore most companies have flexible operational hours so clients can book a hotel massage whenever they need it the most. This ensures you can unwind in the warmth of your hotel room as the therapist beats the ever-changeable British weather and London traffic just to pamper you like royalty. Does it get much better than that?
Here at Asian Massages London we proudly offer hotel massage as part of our sexy services. We have a range of stunning masseuses from China, Japan and Korea who love to pay a visit to your bedroom from 10 am to 3 am, seven days a week. We cover all hotels in Zone 1 and also have recently introduced an outcall service to Heathrow Airport. Hotel visits start from £170 for happy ending and £220 for full service. To make an enquiry or to arrange your session please call our 24 hour hotline on 07823687012. Our sultry escorts can't wait to play out your wildest fantasies with you! If you require more information please visit our Asian Massage London homepage.