The 3 Best Hotels For Asian Massage Near Heathrow Airport
liam
Whether you're travelling to London on business or you're a local looking to be discrete; getting an erotic asian massage at a Heathrow airport hotel has never been easier. With dozens of options but a stone throw away from the runway, it's hard to decide where you'll really get your money's worth. From price, to location, to service, it's important to select a hotel that's best for you: after all, if you're paying for a luxurious massage, it's only right to stay in luxury too. So, we thought we'd make the decision a little easier for you and did some investigating ourselves. Here are our top 3 Heathrow airport hotels and why you should stay in them:
1.    The Renaissance Heathrow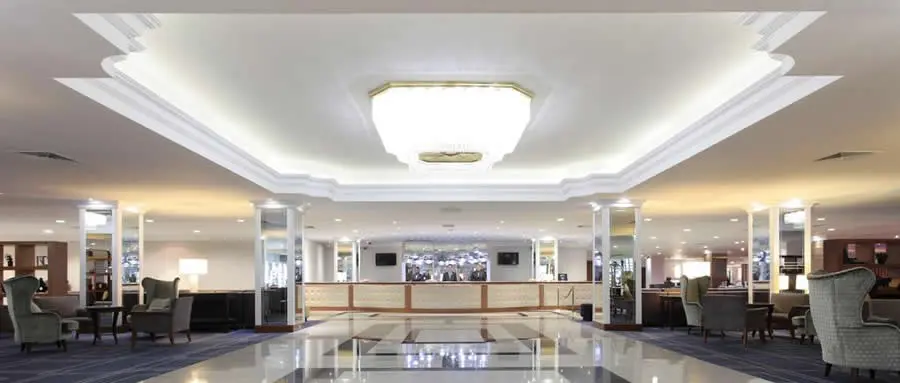 Distance from Airport: 0.4 Miles
Average Price Range: £75- £250
Star Rating: 4 Stars
Overall rating (based on customer reviews): 4.1/ 5 stars
Cleanliness: 4.5 / 5 stars
Service: 3/5 stars
Hotel summary
For a front row view of Heathrow's impressive runways, the Renaissance is one of the few hotels in the area situated this closely to the airport. This newly remodelled facility is modern in its appearance, and comes equipped with various facilities such as a full fitness centre, a sauna and a portfolio of restaurants.  Various types of rooms are available, depending on your size preference and preferred window view- prices vary as a result. If you want to smell the tyres speeding down the tarmac, the Runway View Guest Room offers a truly spectacular view. Alternatively, if you're feeling particularly naughty and want to opt for the 4 Hands style massage, the King Guest Room is the perfect size, meaning there's plenty of room for all three of you to roll around. The Renaissance is located right by various public transport services making travelling through London effortless. If you want to go sightseeing, this hotel is an arm throw away from many of London's famous attractions, including Windsor Castle and the London eye.
Negative reviews
According to some customers, checking in at the Renaissance is far from smooth sailing. Many visitors have written of the hotels poor organisation when it comes to room distribution and front-desk service.
Our opinion
Upon review, the Renaissance seems like a great location to get an erotic asian massage. Its overriding feature is its location, and is undeniably perfect for people who want to be as close to the airport as possible. Similarly, if you're hanging around for a couple of days, the various transport links surrounding the hotel make exploring easy. According to reviews, the hygiene levels are exemplary, the staff are helpful and the dining experience is impressive. However, customers seem to believe that the hotel is quite basic and doesn't offer enough facilities to entertain on sight. This hotel is perfect if you're looking for something cheap and easy. Nothing more, nothing less.
Best Part about this hotel
Value for money
Worst Part about this hotel
Part of the decor is seriously out-dated
2.    The Sofitel Heathrow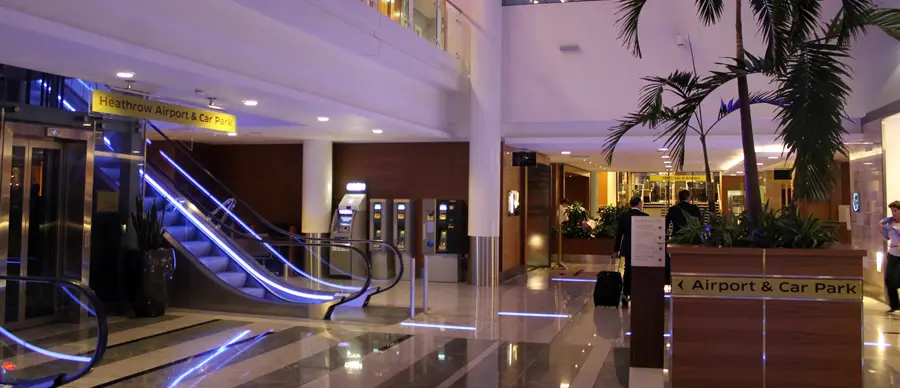 Distance from Airport: 0 Miles
Average Price Range: £150- £450
Star Rating: 5 Stars
Overall rating (based on customer reviews): 4.5/ 5 stars
Cleanliness: 4.7 / 5 stars
Service: 4.2/5 stars
Hotel summary
If you want to indulge in round-the-world cuisine and become immersed in spectacular art and interior design, no other hotel comes close to the Sofitel. This lavish and grand hotel is dripping with luxury, from its jaw-dropping lobby right through to its modern and stylish bedrooms and suites. Connected directly to terminal 5, this is the most convenient option for anyone travelling in and out of Heathrow's newest terminal. This extravagant establishment is of the highest possible standard, and is home to a range of indulgent facilities, including a Hair salon, Spa, Sauna, Jacuzzi and a fitness centre. Again, the rooms and suites vary in size, but all of which are beautifully decorated and spacious. All rooms come fitted with a safe deposit box, minibar, coffee making facilities, WIFI, iron and grooming facilities: perfect if you're looking to lock yourself away with a gorgeous masseuse for a couple of hours. Want to extend your stay? The Sofitel is located right next to various forms of transport and is but 21 minutes from London's booming city centre city centre.
Negatives according to customers
Some customers have complained about the high-price tag attached to this hotel. For some, it's overly priced.
Our opinion
I've read through many reviews for this hotel and the general census is that it's pretty incredible. It doesn't come cheap, but it's not your usual hotel by any means- it is truly luxurious, and that's hard to come by. If you're a businessman, this hotel is unprecedented when it comes to business meeting facilities. It is designed to cater for all types of people, including families and disabled people. By the looks of things, this hotel has so much on offer, you wouldn't even need to leave to make the most of your time in London. Then again, if you're on a budget and you're looking for something cheap and easy, we would look elsewhere. You get what you pay for, and this hotel is nothing but deluxe.
Best part about this hotel
Its range of facilities and restaurants
Best part about this hotel
The price tag
3.    Hilton Heathrow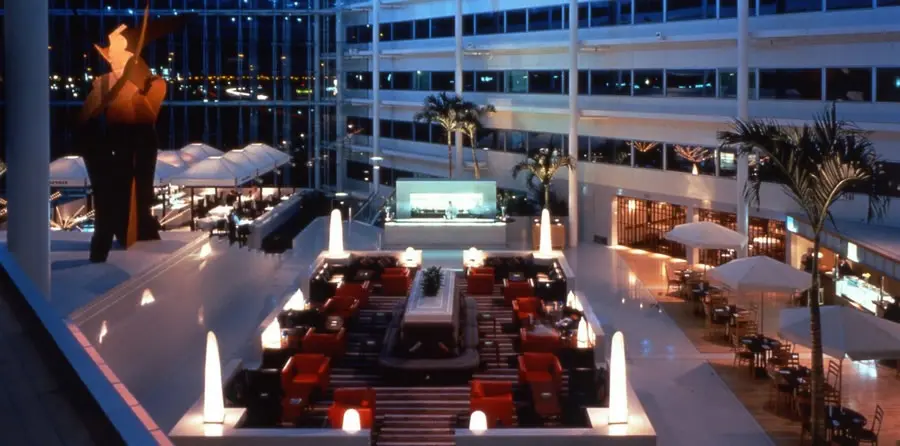 Distance from Airport: 0 Miles
Average Price Range: £130- £380
Star Rating: 4 Stars
Overall rating (based on customer reviews): 4.4/ 5 stars
Cleanliness: 4.6 / 5 stars
Service: 4/5 stars
Hotel Summary
Like its sister hotels located across the world, the Hilton is one of the world most famous hotel chains because of its luxurious reputation- its Heathrow based hotel is no different. Like Sofitel, the Hilton is connected directly to terminal 4 and is easily accessible to and from other terminals too. Unlike many of the surrounding hotels, the Hilton is one of the few locations surrounding Heathrow airport that has a swimming pool on sight- a truly outstanding feature. The hotel is home to three restaurants and also has an impressive onsite gym for anyone who needs to let off a bit of steam. The grand interior and exterior is nothing short of amazing, also making its way into the bedrooms and suites which are all styled to perfection. Want to get up close and personal with your masseuse? Well, some of the Hilton's deluxe suits come equipped with spacious walk in showers. Certainly enough room for two… Also situated right next to public transport, this hotel is situated in the perfect location if you want to go on a little adventure across London.
Negative Reviews
For a lot of people, the food isn't up to scratch
Our Opinion
If you're looking for a comfortable stay with a sprinkle of glamour, the Hilton is just what you need. It's an elegant setting that promises to be clean and comfortable for every visitor, and can be very reasonably priced if you book at the right time. The hotel staff are friendly, and there's plenty of facilities onsite to keep you entertained. However, judging by customer reviews and photographs, a lot of the rooms lack much floor space. If you're looking to book in a massage and would be more inclined to use the floor, you're going to feel cramped.  However, if you're willing to dip into your piggy bank slightly more, the suites are to-die-for, and are the perfect setting for a luxurious, up-market massage.
Of all the Heathrow Airport hotels that offer asian massages, we have voted these three our favourites. For a bargain budget hotel, the Renaissance is ideal for a one-night stay over. If you want to experience the best of the best, the Sofitel is pure luxury from the second you step through the door. For pure elegance at a reasonable price, the Hilton is a classic choice that never disappoints. We've done the hard work for you, so what are you waiting for? Book your dream massage or heathrow escorts and hotel now!